Last Friday evening Rachel, Eldon, and The Old Fool went to Betheny Christian School for a special production of Cotton Patch Gospel based on the unique version of the Gospel by Clarence Jordan, founder of Koinonia Farm in Georgia. Phil Kaufmann stars in a one-man traveling musical. 
Kaufmann's show will be given as part of  a home-coming program at Koinonia Farm, Americus, Georgia on October 26-28. The event celebrates the 100th anniversary of Clarence Jordan's birth and the 7oth  anniversay of the founding of  Koinonia Farm.  Kaufmann is scheduled to return to Elkhart County in November for four shows.  All proceeds of the production whereever given go to local and world-wide fight agains hunger.   Click on this website to get a good introduction  of what we saw and heard.
Les Gustafson-Zook, a local muscian, introduced the Cotton Patch Gospel Musical to the group gathered at Bethany.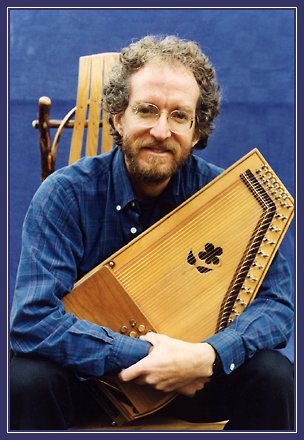 He is welcomed into Amish one room schools to introduce music to the pupils because he brings only home-made instruments with him.  He said there are 130 such schools in Northern Indiana.   
Phil Kaufmann and Les & Gwenn Gustafson-Zook travel widely throughout the US.  The Old Fool advises readers who don't live in Elkhart County or near Koinonia Farms to watch for them.  These artists may be nearer to you than you think.  Or you may become an activist and collaborate with others to invite them to come to a church or school near you. 
Depending on how creative he is, The Old Fool may reveal in the next post why he gives himself that nickname.    Subscribe/unsubscribe